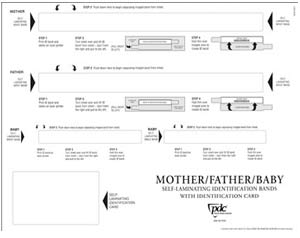 Precision Dynamics, Inc.

Datamate Thermal Labels (datamate Labels)
Accommodating both bar codes and patient data, these labels can be used in all areas of the hospital or lab. The white, heat-sensitive thermal surface is specially treated to resist water and alcohol. Labels feature incisions along edges to resist tampering.
There is a $25.00 fee for orders less than $200.00 on this item.
| | | | | | | | |
| --- | --- | --- | --- | --- | --- | --- | --- |
| | Catalog Number | Description | Size | Packaging | Units Per Package | Price | |
| | 9130-00-PDR | Adult 3 3/8 in. X 3/4 in. Roll White | 3 3/8'' X 3/4'' | CA | 1000 BX of 1 EA | $77.97 | Buy Now! |
| | 9132-00-PDR | Adult/Ped 3 3/8 in. X 3/4 in. Roll White | 3 3/8'' X 3/4'' | CA | 1000 BX of 1 EA | $77.97 | Buy Now! |