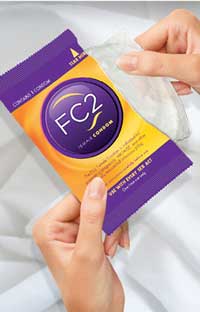 VERU HEALTHCARE

Female Condom(includes Lubricants/booklets)
The FC2 Female Condom provides hormone-free, latex-free protection against unintended pregnancy and STDs. And since FC2 can be inserted several hours prior, you can experience interruption-free intimacy.
The only FDA approved for market female condom, and is classified as a Class III medical device, proven safe and effective.
Consists of a nitrile (non-latex) sheath and outer ring, and a polyurethane inner ring. No spermicidal additives.
Lubricated with a silicone-based lubricant inside and out.
You can use oil or water-based lubricants with the FC2.
Pleasure for both partners. FC2 can increase stimulation because the material is natural feeling and warms to body temperature.
Easy to learn how to use.
| | | | | | | |
| --- | --- | --- | --- | --- | --- | --- |
| | Catalog Number | Description | Packaging | Units Per Package | Price | |