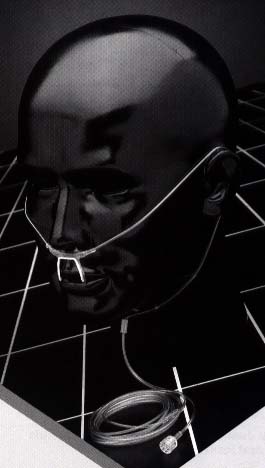 Salter Labs, Inc.

Dual Oral/nasal Etco2
Dual Oral/Nasal ETCO2
Sampling Cannulas
Permits ETCO2 sampling during spontaneous breathing.
Features Benefits
Unique design has curved, tapered nasal prongs and adjustable oral sampling lines
Greater versatility for oral and/or nasal sampling
Face-piece anatomically curved to fit upper lip
More comfortable fit. No irritating flap or ridge
Soft, lightweight, clear material
Doesn't interfere with patient observation
Oral/Nasal end tidal CO2 sampling
Delivers accurate, quantitative reading
Adult and Pediatric configurations
Maximum versatility
Salter Labs End Tidal Sampling Products
Conventional ETCO2 Cannulas...
Greater ease and accuracy in sampling with the non-intubated patient.
Curved, tapered nasal prongs
Adjustable oral sampling lines
Dual Oral and Nasal Sampling Cannulas
| | | | | | | | |
| --- | --- | --- | --- | --- | --- | --- | --- |
| | Catalog Number | Description | Size | Packaging | Units Per Package | Price | |
| | 4001-7-10 | Adult dual oral/nasal CO2 sample cannula with oral form wire, 7' line Luer-LokMale | | CA | 10 EA of 1 EA | $90.31 | Buy Now! |
| | 4001F-7-10 | Adult dual oral/nasal CO2 sample cannula with oral form wire, 7' line Connector Female | | CA | 10 EA of 1 EA | $90.31 | Buy Now! |
| | 4011-7-10 | Adult dual oral/nasal CO2 sample cannula without oral form wire, 7' line Luer-Lok Male | | CA | 10 EA of 1 EA | $88.75 | Buy Now! |
| | 4011-7-25 | Adult dual oral/nasal CO2 sample cannula without oral form wire, 7' line Luer-Lok Male | | CA | 25 EA of 1 EA | $172.34 | Buy Now! |
| | 4011F-7-10 | Adult dual oral/nasal CO2 sample cannula without oral form wire, 7' line Connector Female | | CA | 10 EA of 1 EA | $88.75 | Buy Now! |
| | 4011F-7-25 | Adult dual oral/nasal CO2 sample cannula without oral form wire, 7' line Connector Female | | CA | 25 EA of 1 EA | $172.34 | Buy Now! |
| | 4101-7-10 | Pediatric dual oral/nasal CO2 sample cannula with oral form wire, 7' line Luer-Lok Male | | CA | 10 EA of 1 EA | $98.13 | Buy Now! |
| | 4101-7-25 | Pediatric dual oral/nasal CO2 sample cannula with oral form wire, 7' line Luer-Lok Male | | CA | 25 EA of 1 EA | $191.88 | Buy Now! |
| | 4101F-7-10 | Pediatric dual oral/nasal CO2 sample cannula with oral form wire, 7' line Connector Female | | CA | 10 EA of 1 EA | $98.13 | Buy Now! |
| | 4181-2-10 | Pediatric dual oral/nasal CO2 sample cannula with oral form wire, 2' line with Male Luer Slip connector. ( use with Novametrix Monitors ) | | CA | 10 EA of 1 EA | $98.13 | Buy Now! |
| | 4181-2-25 | Pediatric dual oral/nasal CO2 sample cannula with oral form wire, 2' line with Male Luer Slip connector. ( use with Novametrix Monitors) | | CA | 25 EA of 1 EA | $191.88 | Buy Now! |
| | 4801-2-10 | Adult dual oral/nasal CO2 sample cannula with oral form wire, 2' line with Male Luer Slip connector. ( use with Novametrix Monitors ) | | CA | 10 EA of 1 EA | $90.31 | Buy Now! |
| | 4801-2-25 | Adult dual oral/nasal CO2 sample cannula with oral form wire, 2' line with Male Luer Slip connector. ( use with novametrix Monitors ) | | CA | 25 EA of 1 EA | $176.25 | Buy Now! |